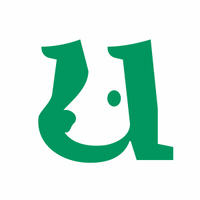 What is snuffl?
---
Snuffl is a 'secret' sensory indoor garden for dogs in Scarborough. It's a special place where you and your dog will discover a new way of being together. Part curated scentscape and part obstacle course, Snuffl is part of a growing trend. There are enriched environment facilities and sensory gardens in the UK. There are many in Europe and in other parts of the world. I help to run the 'Sensory Gardens 4 Dogs' project along with Birgitta Geerlings.When you book, I will send you a short questionnaire so that I may get to know your dog better. If you have a dog with allergies to specific foods, please book the 10am slot (or first slot that day), or the 1pm slot so I can be sure to remove all other food treats from the space.Dogs go 'naked' once secured in the completely safe and secure indoor space. I lock the door and it's just your dog, you and myself to enjoy an oasis of calm and sensory interest.If you arrive early, and I am with another client, please enjoy the window shopping until you see my Snuffl customers leave the premises.Cost £27 for 45 minutes (includes pure protein treats, pate and 2-3 appropriate chews) and the watchful eye and input from a dog behaviour consultant. The fee of £27 is an introductory price. A session is only £25 if you pay in cash.*All Snuffl clients enjoy a 20% discount for first time Lala Human Dog Coach dog coach consultations.General opening hours are below. I have the 'shop' part of the premises open when the enrichment section is closed.Please check the Snuffl booking calendar for exact times available:Tuesday to Saturday 10-5
Sunday 1-5
(hours may change in the summer to avoid the heat of midday)Located at 64 Eastborough, Scarborough, YO11 1RJ. Please see map below.See you in the Snuffl 'secret indoor garden' soon!24 hours notice for cancellations or to re-book please. I am on site one hour before my first client.I am fully insured with Pet Business Insurance.Enjoy a £3 coupon to Purple Pup in Scarborough when you book a session in April and May 2023 at Snuffl.
BRINGING MORE THAN ONE DOG TO Snuffl
When I ran my indoor enrichment facility, Dog Sense, in Cornwall, I only made one exception to have two dogs visit my centre. They were two giant Spanish Mastiffs and I knew the guardians well. These dogs were so laid back that they basically sniffed a bit, lay down and my friends and I had a cup of tea! This repeated several times. It was all good. We kind of knew this would happen! Their guardian is a dog walker gives her dogs (and horses) enrichment all of the time. It was still a fruitful session but it was my only exception to the one dog rule.I ask dog guardians to bring one dog at a time, just like parents of human children often take one sibling out for the day and not both. Dog enrichment or sensory gardens are a total sensory experience. This means that the dog is very focused on their new environment. This concentration is beneficial. They process sensory information, scavenge for treats and chews and this is done without the interference of anyone else. Not another dog, nor a human being. I ask pet parents to not interfere with their dogs. I don't interfere either, unless I see a danger or your dog is becoming very frustrated with one of the elements. I had a dog in Cornwall who, unbeknownst to me, had a phobia of feathers. I removed them, all was well.If there are two dogs, one may give the other the confidence to explore more than the first one would on their own. Or, one may find treats faster than the other. That's a bit like one child finding all the Easter eggs at a hunt before another. It's frustrating. Having two dogs at a session means that neither is fully relaxed. The experience is meant to be both enlivening AND relaxing. Doing enrichment, if set up properly, provides mental stimulation, builds confidence, and is relaxing because of the serotonin/dopamine release when treats and/or chews are found. If there are two dogs and not one, play may ensue. It's not that the sessions aren't fun, they are, but witnessing one dog make their own fun and explore and problem solve in a new environment helps you understand your dog anew and is incredibly bonding. This would be entirely different with two dogs together.My own dogs, a confident, female JRT of eleven years and a nervous, less confident Weechon of five years, both rescues, are very different when alone or together. Ted, my Weechon, needs to come to Snuffl on his own (and will do) to build confidence. Izzy needs the session to give her gentle exercise as she has a bad back and absolutely loves coming to Dog Sense (in the past) and Snuffl now. Together, Izzy leads the way and Ted follows, often being too late to find treats. Every dog family is different.I will allow family dogs (maximum two) to come to Snuffl together if they have visited on their own once before and upon my agreement that they can come together. The charge will be £15 for the second dog. If there is a strong case for the dogs to come together for their first visit, it will be for special circumstances and not the norm.Although highly unusual, I reserve the right to refuse two dogs or any dog even after a booking and questionnaire has been submitted.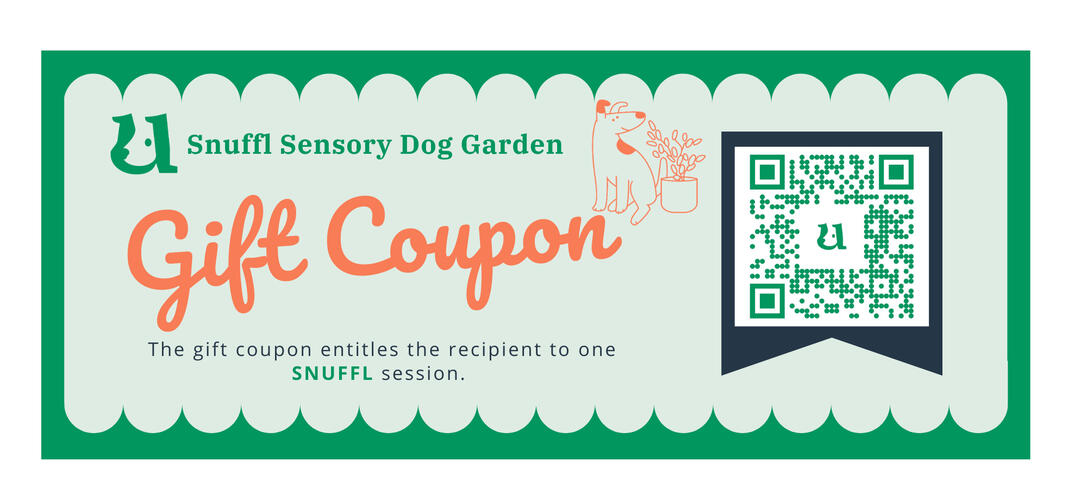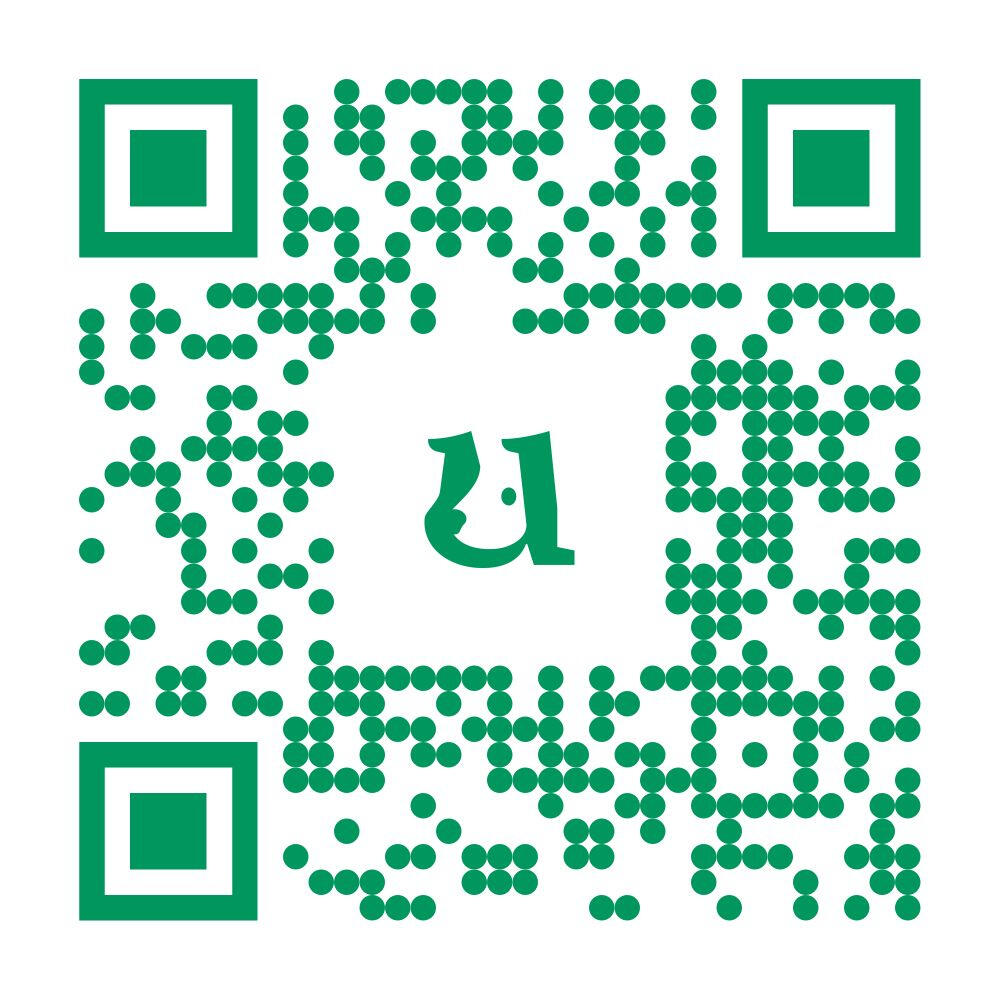 why try snuffl?
---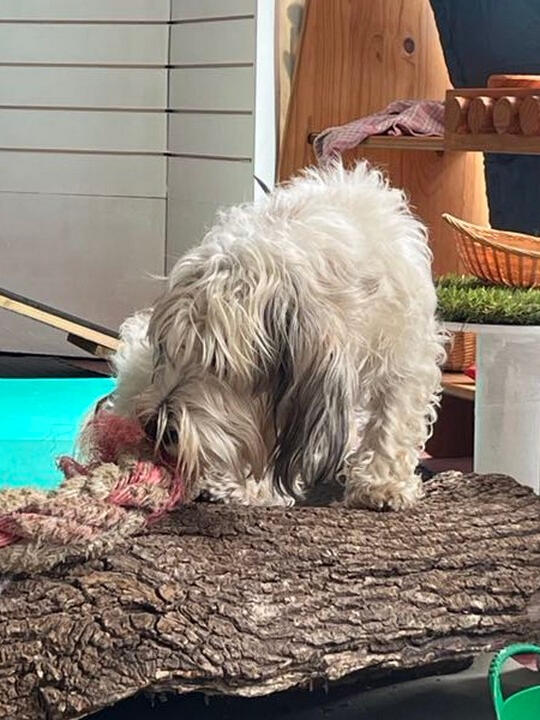 Dogs are built to explore their environment. When they get the opportunity to slow down and use all of their senses in a sensory garden or enriched environment, the results can be magnificent...Sensory gardens offer an enclosed space for dogs to move at their own pace. Snuffl sensory indoor garden welcomes one dog per visit. Sometimes two dogs from the same house can come together but it's better 1:1. The solo visit takes any worry your dog may have about other dogs approaching them. They can relax completely in the space.As you observe your dog from our comfy sofa, you will learn what their preferences are. Your dog will choose to climb onto a ramp, a log or an unusual texture in the space. They may stop and sniff the air or lie down. They will explore in their own way with your passive support. You don't need to provide verbal support or commands. They will learn to problem solve on their own. This experience will strengthen your relationship with your dog.This secret dog garden is a curated for a complete sensory and body movement adventure. There are items with scent history and different levels for proprioception and balance. The indoor garden soundscape will be 'natural' and soothing. All visitors to the space will leave their scent without even trying!Dogs benefit in many ways from sniffing in freedom. Inhaling scent is the most basic of dog natural behaviours. Their nose is their world! They grow new neural pathways and their body releases calming hormones. When checking out a new environment, dogs use all their senses. Their nose, eyes, ears, sense of touch/skin, vestibular (balance), and taste. As many dogs have limited walks, only on pavement, one level or at the dog park, Snuffl is like a relaxed 'spa day.' An oasis in Scarborough Town.It takes a lot of energy to visit any new place for a dog. Visiting Snuffl and exploring for 45 minutes will leave your dog relaxed and ready to digest it all. Make sure that you head home after the session and allow your canine friend to have a good sleep.Enjoy a £3 coupon to Purple Pup in Scarborough when you book a session in April and May 2023 at Snuffl.
Laura Dobb, SNuffl curator and host
---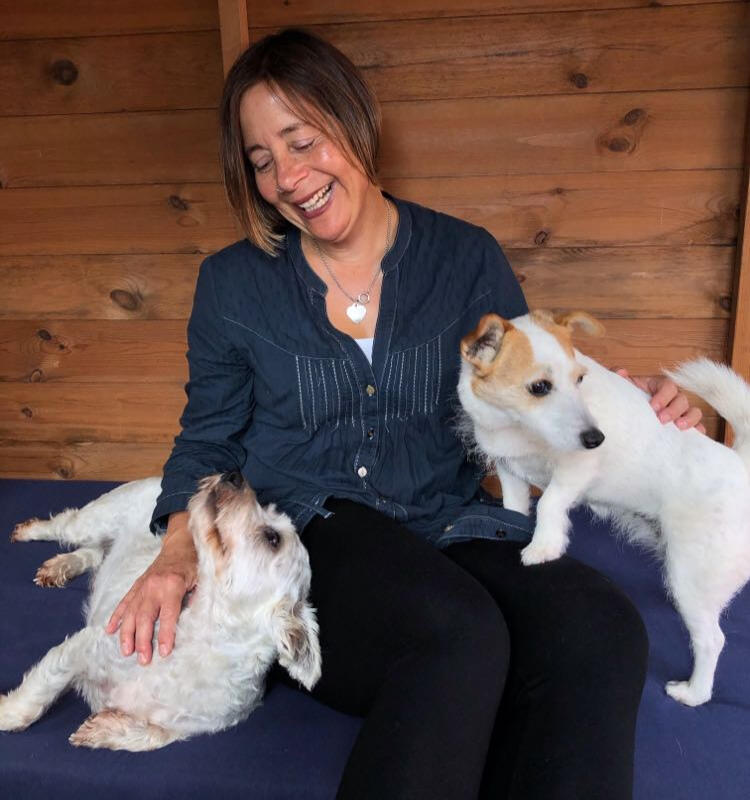 Laura Dobb Lala Human Dog Coach is a dog coach specialising in behaviour and problem solving, certified and taught by Turid Rugaas in 2014/15 and based in North Yorkshire, U.K. She is a friend of ANPECEC and member of the Pet Professional Guild and the International Companion Animal Network.Born in Vancouver, Canada, Laura has lived on Gabriola Island, BC, Vancouver, San Francisco, Cornwall, and now lives with her family, in Scarborough, North Yorkshire. She has two dogs, a Jack Russell Terrier named Izzy and a Weechon called Ted. They are both small rescue dogs with big spirit.Laura launched Dog Sense, Cornwall and the SW Peninsula's 1st dedicated indoor canine enrichment facility in February 2020. Now in North Yorkshire, she is excited to bring Snuffl to the noses and hearts of local dogs and visiting hounds alike.In early 2020, Laura started the Slow Dog Movement C.I.C. a social enterprise with five directors in the U.K. and Spain and over 4k (and counting) members on our FB page.The #slowdogmovement aims to foster deeper relationships between dogs and humans, educate by 'showing the right way', and grow a like minded worldwide community of dog lovers embracing the value of SLOW.